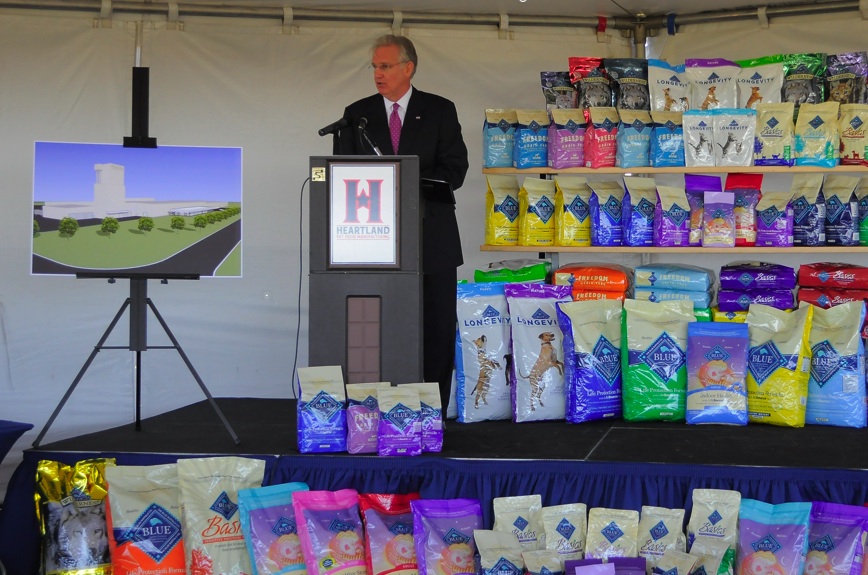 The Blue Buffalo Co., one of the country's largest independent pet-food companies, recently broke ground to construct a new Heartland Pet Products manufacturing and distribution center in Joplin, Missouri.
You may recall that Jopin was devastated by a 2011 tornado, but displayed a "can-do" spirit to recover, rally, rebuild and remember the event – officially declared a federal disaster area.
The 400,000-square-foot facility represents a major capital investment by the pet-food maker and is expected to create some 150 new manufacturing jobs. Missouri Governor Jeremiah "Jay" Nixon spoke at the ceremony in Joplin's Crossroads Industrial Park and was joined by Bill Bishop, CEO of Blue Buffalo, company officials and community leaders.
"Just as we saw this summer with Coca-Cola and Schaeffler Group USA, Joplin continues to see exciting economic developments, with another national brand like Blue Buffalo Company investing in this community," Gov. Nixon said. "This is more evidence that Missouri's stable and positive business climate is helping to move our economy forward."
To assist The Blue Buffalo Co. with its growth plans, the company could be eligible for a strategic economic incentive package from the state of Missouri if it meets the strict job creation and investment criteria.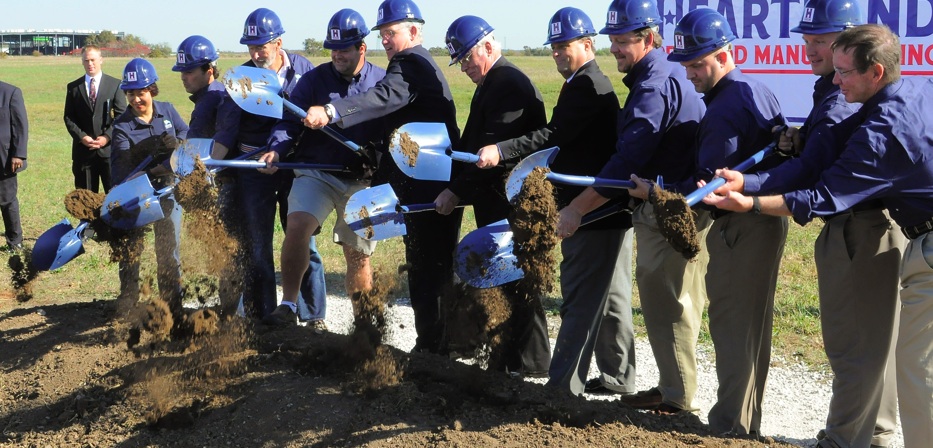 Heartland Pet Foods is a wholly owned subsidiary of The Blue Buffalo Co., which is headquartered in Wilton, Conn. CEO Bill Bishop helped found the SoBe (South Beach) Beverage Company that was purchased by Pepsico for a reported $370 million.