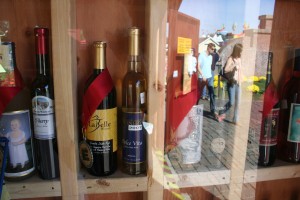 The results are in for the Annual Big E Northeast Gold Wine Competition held at Eastern States Exposition.
This year's "Best Grape Wine of Show" and "Best of Connecticut Wine" were awarded to Gouveia Vineyards for their Cabernet Franc. Labelle Winery was presented with the "Best Fruit Wine of Show" and "Best of New Hampshire" wine, for their Three Kings wine.
There were five other wines that were awarded best in their state: "Best of New York" went to Hazlitt 1852 Vineyards' Vidal Blanc Ice Wine of Hector; North Branch Vineyards of Montpelier, was presented the "Best of Vermont" on their LaCrescent; "Best of Rhode Island" was awarded to Newport Vineyards for their Rhody Coyote; Savage Oaks Vineyard and Winery, Union, Maine, won the "Best of Maine" with their Blueberry Pi; Hardwick Vineyard and Winery was presented "Best of Massachusetts" on their Quabbin Native.
A complete list may be found online at Eastern States Exposition's Web site, www.TheBigE.com/wine.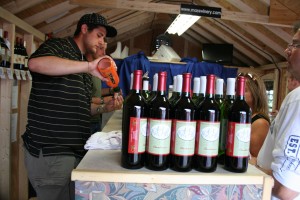 Medal winners will be showcased and on display in the Wine and Cheese Shoppe at Mallary Gardens during The Big E, also known as Eastern States Exposition, in West Springfield, Mass., Sept. 14 through Sept. 30.
Connecticut Day is Wednesday, Sept. 19. Any business interested in exhibition space in the Connecticut Building for The Big E should call Rhonda Olisky at the DECD, (860) 256-2752 or e-mail at rhonda.olisky@ct.gov; Rosemary Bove at (860) 256-2725 or via e-mail at rosemary.bove@ct.gov.
Deadline is April 2013 for next year's event.