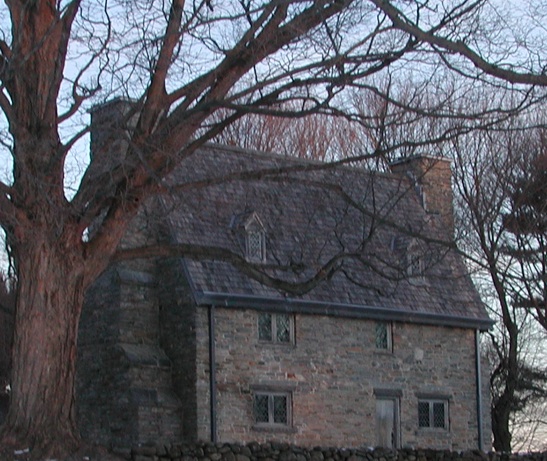 The Henry Whitfield State Museum in Guilford is Connecticut's oldest house and New England's oldest stone house. During Connecticut's open house event on Saturday, June 9, admission to tour the inside is free, 10 a.m. until 4 p.m.
"Connecticut Open House Day provides an excellent opportunity for residents to participate in the state's new brand campaign, 'Still Revolutionary,' which highlights the rich history, culture and innovation that makes our state unique, beautiful and full of inspiration," Governor Malloy said.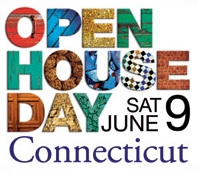 The second oldest operating ferry, historic homes, museum, art galleries, studios, wineries, trails, exhibits and more will offer free or discounted admission and other specials for this day. Don't miss the opportunities to explore the state's treasures.
Notable: The Connecticut Historical Society & Museum, One Elizabeth St., Hartford, is located in a Colonial Revival mansion originally owned by inventor Curtis Veeder, who moved to the city to start a company.

The Veeder Manufacturing Company produced counting and precision manufacturing devices, all invented and designed by Veeder. An exhibit in the original living room of the house (which Veeder had built in 1928) features wall labels, blow-ups of the original blueprints, and an interactive touchscreen explaining the history of the building and the Veeder family. Free admission, 9 a.m. until 5 p.m.
The Governor's Residence in Hartford will be open to the public for tours, 10 a.m. until 2 p.m. Docents will give guided tours of the structure, built in 1909 for the Hartford physician and industrialist George C.F. Williams. Situated at the corner of Prospect and Asylum Avenues in the City of Hartford, the house was designed in Georgian Revival style by the Boston-based architectural firm of Andrews, Jacques & Rantoul. In 1916, the Hartford architects Smith & Bassett designed the north and south wing additions. The house is listed on the National Register of Historic Places.
The Amistad Center for Art & Culture at the Wadsworth Atheneum of Art in Hartford offers free admission, 10 a.m. until 5 p.m. Family-friendly, hands-on art activities and entertainment. Nearby, the Butler-McCook House & Garden at 396 Main St., also free admission, 11 a.m. until 4 p.m.
Many other offerings including:
Ebenezer Avery House, Fort Griswold State Park in Groton, noon to 4 p.m., guided tours and a magician.
Bishop's Orchards Farm Market & Winery, Guilford, 8 a.m. until 7 p.m., sample complimentary products, fun giveaways for children, and a farmer's market.
The annual event is coordinated by the Connecticut Office of Tourism and the Department of Economic and Community Development.
Listings range from free admission to discounts and special giveaways, depending on the site. Complete details are featured on the Visit Connecticut site.