The Connecticut Department of Energy and Environmental Protection (DEEP) will host a site visit in East Haddam on Friday, Feb. 3, 10 a.m. to noon, for perspective bidders to redevelop, manage, and operate Sunrise State Park (formerly the Sunrise Resort). Snow date, Monday, Feb. 6. The park, in the Moodus section of town, shares common boundary lines with the 300-acre Machimoodus State Park to the southeast and Salmon River to the west. The land benefits from 4,700-plus feet of frontage on the Salmon River.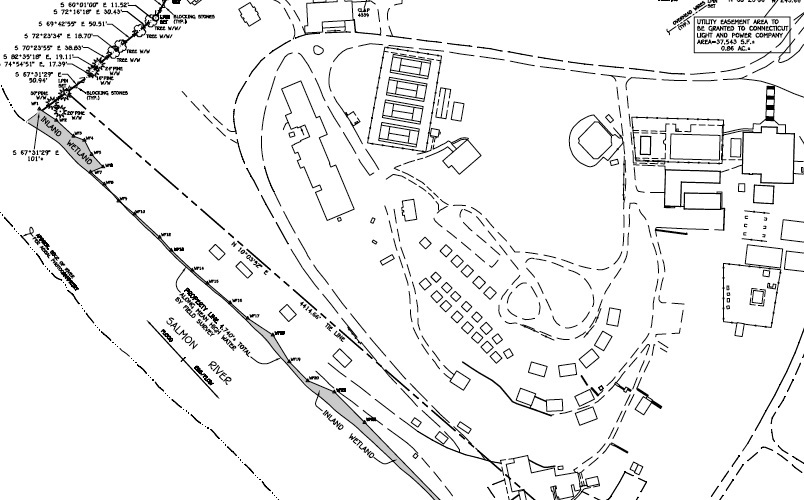 The site is east of the Connecticut River in East Haddam and is served directly by state routes 151 and 196 past the main entrance to the property. The nearest four-lane road is Route 9, west of the Connecticut River. Route 9 runs northwest/southeast from the greater Hartford area through Middletown to Old Saybrook where it intersects Interstate 95.
The state purchased the 143-acre property in January 2009 for $3.2 million. The area was part of an original purchase from the Indians in 1662 for "thirty coats" – and included Machimoodus, "the place of noises," so named from subterranean sounds formerly heard there. The first settlement was along Creek Row in 1685. Ferry service across the Connecticut River began in 1695 and ended with the completion of the swing bridge in 1913. The resort began in 1916 as Elm Camp; in 1986, the Robert Johnson family took ownership and managed the site along the Salmon River until 2008.
DEEP will strongly prefer proposals that preserve the natural, cultural and historic resources of the property; ensure public access to the park; demonstrate an economic benefit to the state and to the region; demonstrate a sensitivity to development that is appropriate to the site; use sustainable, energy-efficient building practices.
Proposed commercial uses should be compatible with public use and the historic character of the park. The agency will also consider development and new construction for recreation or education facilities; short- or extended-stay accommodations, including camping, RVs, and cabins; hotel and banquet/conference facilities or food service and small-scale retail plans.
Not acceptable are permanent, long-term residential or industrial or manufacturing uses; telecommunication towers; adult entertainment enterprises.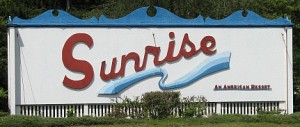 For a PDF site plan and request for proposal form visit www.ct.gov/DEEP/Sunrise. Proposals should be submitted no later than Friday, March 16, 2012 at 4 p.m. Send to: Connecticut Department of Energy and Environmental Protection, State Parks & Public Outreach Division, 79 Elm St. 6th Floor, Hartford, CT 06106. Attn: Thomas Tyler, Director of State Parks and Public Outreach.