Pratt & Whitney and Rolls-Royce have announced plans to restructure International Aero Engines (IAE). Under this agreement, Rolls-Royce will sell its shareholding in IAE to Pratt & Whitney.
A possible offer of a portion of these shares to IAE partners MTU Aero Engines AG (MTU) and Japanese Aero Engines Corporation (JAEC) may be in the future. Pratt & Whitney will establish IAE's future strategic direction with partners JAEC and MTU, and IAE will remain its own brand.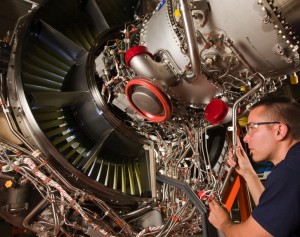 Rolls-Royce shall receive an agreed payment for each hour flown by the current installed fleet of V2500-powered aircraft for 15 years from completion of the transaction.
Rolls-Royce will continue to be responsible for the manufacture of high-pressure compressors, fan blades and discs, as well as the provision of engineering support and final assembly of 50 percent of V2500 engines.
"This agreement positions IAE to best serve the needs of its current and future V2500 customers," said Ian Aitken, president and chief executive officer of IAE.
Jim Guiliano, executive vice president of IAE, said, "The new structure allows for a more unified approach to market for the entire A320 family of aircraft."
Pratt & Whitney and Rolls-Royce also announced an agreement to form a new partnership to power future mid-size aircraft. This collaboration will bring together the two companies' complementary strengths and capabilities to offer the most competitive response to customer demand for the next generation powerplant for mid-size aircraft.
IAE is a multinational aero engine consortium whose shareholders comprise of Pratt & Whitney (NYSE: UTX), Rolls-Royce (RR.L.), Japanese Aero Engines Corporation and MTU Aero Engines. There are more than 6,000 V2500s in service or on order with nearly 200 customers around the world.