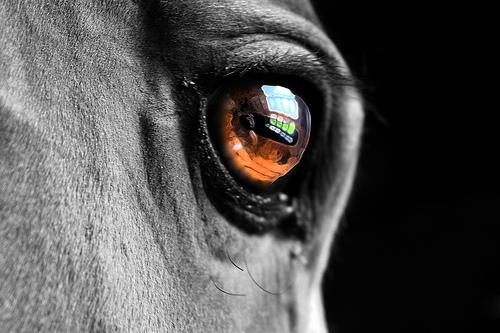 The Equine Affaire is set for Thursday, Nov. 10 through Sunday, Nov. 13 at the Eastern States Exposition in Massachusetts. This annual regional exposition and trade show open to the public offers more than 230 clinics, seminars, and demonstrations on a wide variety of equestrian sports and horse training, management, health, and business topics.
An economic study done by Deloitte Consulting LLP for the American Horse Council Foundation in 2005 reports that the "horse industry is a highly-diverse, national, serious and economically significant industry." Highlights of the national study include: The horse industry has a direct economic effect on the U.S. of $39 billion annually. There are 9.2 million horses in the U.S. and 4.6 million people are involved in the industry as horse owners, service providers and employees. The industry has a $102 billion impact on the U.S. economy when the multiplier effect of spending by industry suppliers and employees is taken into account. Including off-site spending of spectators would result in an even higher figure. The horse industry pays $1.9 billion in taxes to all levels of government. Approximately 34% of horse owners have a household income of less than $50,000 and 28% have an annual income of more than $100,000.
Eugenia Snyder is president and founder of the Ohio-based company which produces three events across the U.S. The first was launched in 1994; the second at the Eastern States Exposition in 1998, and a third was initiated at Fairplex in Pomona, California, in 2001.
Participants hail from all 50 states, Canada, South America, Europe, and Asia. More than 50 breeds of horses are represented by their national breed associations.
Major equestrian sports include barrel racing, reining, cutting, jumping, driving, eventing, and team penning, distance competition, trail, polo, dressage, and sidesaddle.
The roster of presenters will include Olympians, world and national champions, WEG competitors, popular equestrian TV personalities; authors; course designers; judges; veterinarians; professors, and other top industry professionals.
Horse and farm exhibits plus breed representatives and training stables offer opportunities for one-on-one questions and research.