Ideas and opportunities happen at the following:
"SBICs Are on a Roll, More Capital, More Choices" is the topic on Thursday, Sept. 15, at a gathering hosted by The Capital Roundtable, New York, NY.
One of the SBA's new ideas is the brand-new "early stage SBIC" designed to commit a billion dollars in equity capital over the next five years to special new SBICs that are formed exclusively to invest in venture deals. This initiative is expected to be launched in late 2011 and enable participants to support high-growth entrepreneurial companies.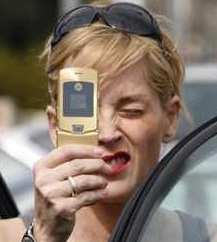 Texas Angel Investor and Early-Stage VC conference, Sept, 22, Houston.
Annual New England Venture Capital Networking Luncheon, Oct. 5, noon to 2 p.m., The Colonnade Hotel, Boston, Mass. Hosted by the National Venture Capital Association (NVCA) and the New England Venture Capital Association (NEVCA). A candid and insightful look at today's fundraising environment. Hear first-hand from venture capitalists who recently closed a fund about what they encountered from LP's and how they prepared for this challenging environment.
Leading LPs detail what they are looking for from GPs and how their investment strategies have changed in recent months. Moderator, Bill Sahlman. Dimitri D'Arbeloff, professor of business administration, Harvard Business School senior associate dean, external relations; Theresa Sorrentino Hajer, managing director, Cambridge Associates; Edwin Poston, general partner, TrueBridge Capital Partners; Michael Beblo, CFA, director of private equity, Alfred I. duPont Testamentary Trust.
Media & Entertainment Investing Conference, Oct. 27, Miami. Meet early-stage VC funds, corporate VCs and angel groups from around the country investing in music, movies, TV, film, animation and games. In attendance, Digital Entertainment Ventures, The Florida Value Fund, All Media Ventures. Sponsored by the Launchpad at the University of Miami.