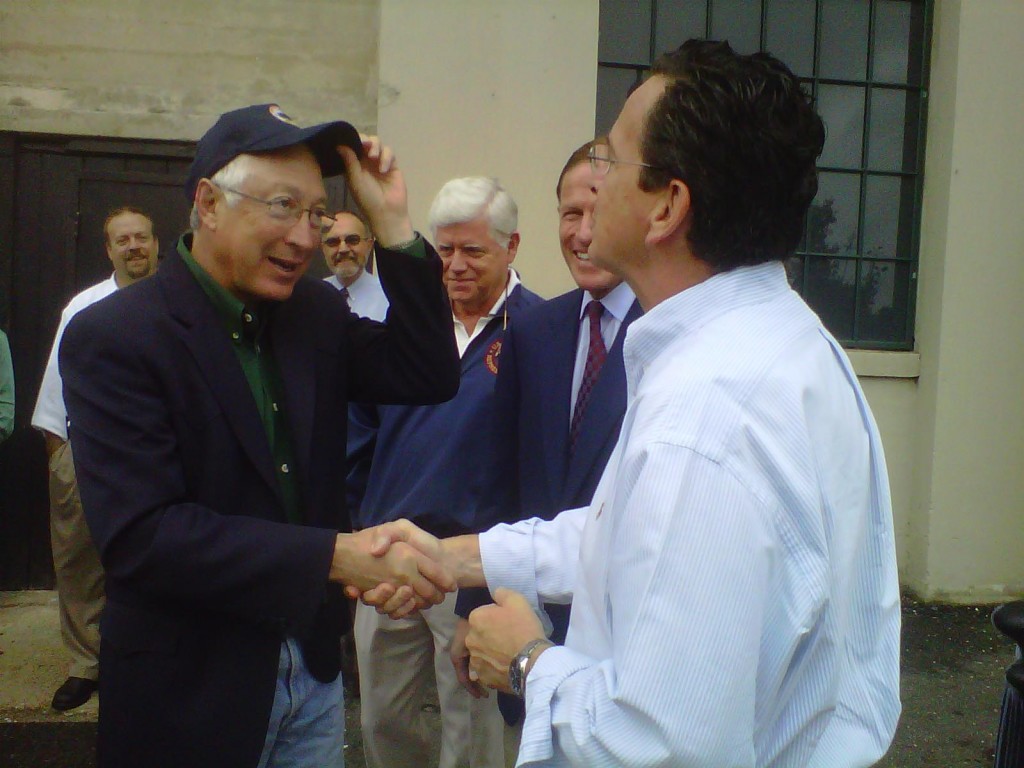 U.S. Department of the Interior Secretary Ken Salazar (left) meets Connecticut Governor Dannel P. Malloy (right), who, along with Congressman John Larson, Senator Richard Blumenthal and Mayor Pedro Segarra toured the Coltsville Historic District in Hartford and discussed efforts to have it designated a National Historic Park. Below, talking inside the iconic blue Colt dome atop the armory that overlooks the Connecticut River.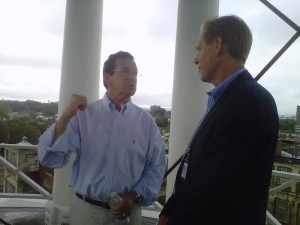 Combined with the proposed iQuilt cultural-based urban design project, this designation could be a key to Hartford's economic revival.
Hartford, Connecticut, where Samuel and Elizabeth Colt created a legend – Colt's Patent Fire-Arms Manufacturing Company. The armory, factory grounds, their home and more still stand. Samuel Clemens (Mark Twain) visited this factory, as did heads of state from around the globe.