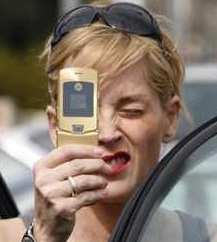 Meet venture capital investors, learn what it really takes to get funding and grow a business. What are the most important factors when considering an investment? How about the best and worst things an entrepreneur can do to get the attention of an investor?
Opportunities to mix, mingle and learn (or network) happen at the following events:
Washington DC Angel Investor & Early-Stage VC conference, July 21. Conference with a pitch-coaching workshop. Meet investors from Edison Venture Fund, Amplifier Venture Partners and NAV Fund, New Markets Venture Partners, Genacast Ventures, others. Sponsored by Bingham McCutchen.
Philadelphia Angel Investor & Early-Stage VC conference, July 26, Philadelphia. Meet investors from Safeguard Scientific, Osage Partners, DreamIt Ventures, Good Company Ventures, Guggenheim Venture Partners, Golden Seeds, and Genacast Ventures. Sponsored by RMSC Law.
Consumer Products & Services Investing Conference, Aug. 25, Chicago, Illinois. Meet 2x Consumer Growth Partners, Best Buy Capital, LaSalle Investments, Angel Investor Jeff Weber, General Mills Ventures, Hydra Ventures (Adidas), Point One Percent Family Fund, Hyde Park Angels, Innovation Ventures with additional investors. Sponsored by Perkins Coie.
New Haven Angel and VC event, sponsored by Connecticut Innovations, Sept. 7, 2 to 6:30 p.m. at New Haven Lawn Club. Meet Early-stage VC funds and angel groups; angel investor and VC speakers.
Texas Angel Investor and Early-Stage VC conference, Sept, 22, Houston.
Annual New England Venture Capital Networking Luncheon, Oct. 5, noon to 2 p.m., The Colonnade Hotel, Boston, Mass. Hosted by the National Venture Capital Association (NVCA) and the New England Venture Capital Association (NEVCA). A candid and insightful look at today's fundraising environment. Hear first-hand from venture capitalists who recently closed a fund about what they encountered from LP's and how they prepared for this challenging environment. Leading LPs detail what they are looking for from GPs and how their investment strategies have changed in recent months. Moderator, Bill Sahlman. Dimitri D'Arbeloff, professor of business administration, Harvard Business School senior associate dean, external relations; Theresa Sorrentino Hajer, managing director, Cambridge Associates; Edwin Poston, general partner, TrueBridge Capital Partners; Michael Beblo, CFA, director of private equity, Alfred I. duPont Testamentary Trust.
Media & Entertainment Investing Conference, Oct. 27, Miami. Meet early-stage VC funds, corporate VCs and angel groups from around the country investing in music, movies, TV, film, animation and games. In attendance, Digital Entertainment Ventures, The Florida Value Fund, All Media Ventures. Sponsored by the Launchpad at the University of Miami.