Connecticut is a state with many firsts, including the first constitution and law school, revolver and nuclear submarine, to name a few.
Dr. Louis Magnarelli is director of the Connecticut Agricultural Experiment Station, the first such facility in the U.S., established in 1875 to investigate "plant and their pests, insects, soil, and water."
Magnarelli and Dr. John Anderson, a previous director, started a tick research program back in 1977, a pioneering effort that has quietly gained respect and recognition across the world, another first for the state.
Fairfield County has the highest number of cases of Lyme disease in Connecticut. For a new project in conjunction with the CDC, CT Dept of Public Health, and scientists from the CT Agriculture Experiment Station, visit this Fairfield County Municipal Deer Management link.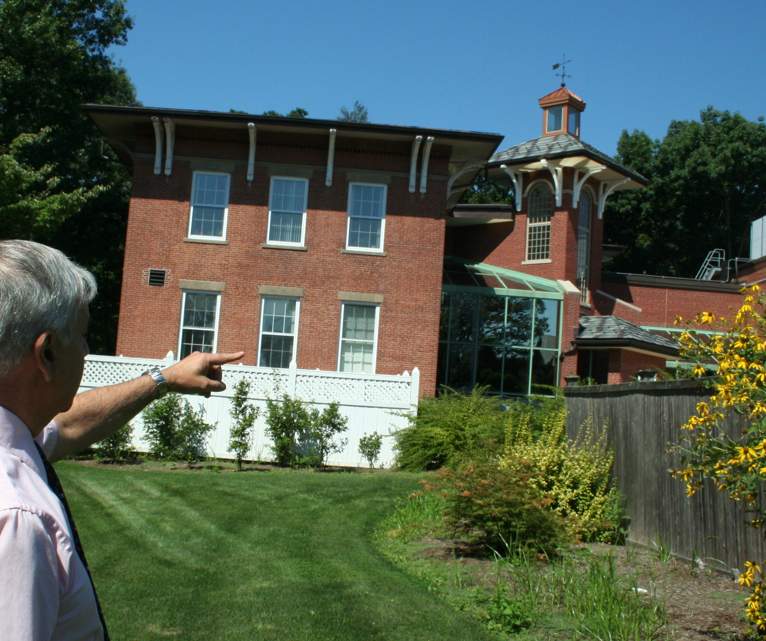 "Rocky Mountain Spotted Fever was the first disease that we worked on," he explained. "Babesiosis, caused by a protozoan organism transmitted by the deer tick, went under scrutiny next, then Lyme disease."
"In Connecticut and other areas of the northeast and the upper Midwest, there is a very high concentration of infection. We have a relatively high attack rate per 100,000 people, among the highest in the country. It's because people are entering tick-infested areas or they live near tick-infested areas."
Many people have no idea of the scope of groundbreaking research that takes place at the facility, which has a main campus in New Haven, a 75-acre research farm in Hamden, the 50-acre satellite facility and farm in Windsor (Valley Laboratory), and a 26-acre prime farmland site in Griswold. The station is known for work that led to the isolation and identification of the first vitamin (A); and introduction of hybrid corn to the world.
When the oil was gushing into the ocean from a BP well in the Gulf of Mexico, the station was one of three in the nation called upon for analytical chemistry work with the USFDA in testing seafood for petroleum-related chemicals, which include fish, shrimp, oysters and crabs in the Gulf.
From state (www.ct.gov) biographies page: Dr. Magnarelli's research specialty is "medical entomology and his expertise covers mosquitoes, ticks, Lyme disease, Rocky Mountain spotted fever, human and canine ehrlichiosis, anaplasmosis, babesiosis, tularemia, and serologic testing for antibodies to pathogens transmitted by ticks and mosquitoes. To improve laboratory diagnosis of tick-associated diseases, highly specific reagents are being produced by collaborating scientists at Yale University and the University of Texas (Houston) and are being tested at The Connecticut Agricultural Experiment Station to develop highly sensitive and specific assays for antibodies. Emphasis is also being placed on monitoring tick-borne infections and West Nile virus activity in horses, dogs, cats, cattle, and in wildlife (deer and rodents)."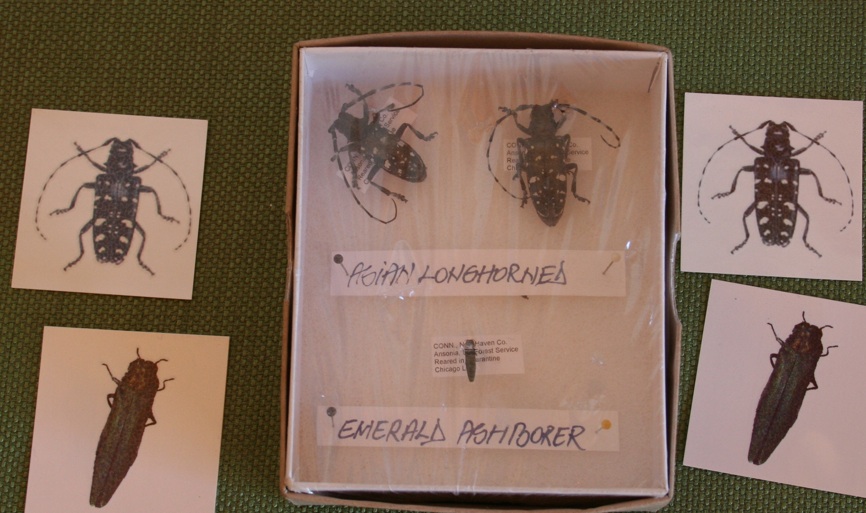 "Right now there are two beetle species we're worried about. The Emerald Ash Borer – which has been found in eastern New York State – and the Asian Longhorn Beetle, reported in the Worcester, Mass. area."
"Between the southernmost part of the infestation in Worcester and the Connecticut border is about 13 miles. It would probably take 25 to 30 insects to kill a tree, and it's a slow death."
At stake is an estimated $500 million dollars of value annually for wood and related products such as maple syrup.
"This is important to the economy of the state, but also for the diversity of forests. These two insects could change things. Woodpeckers do a pretty good job at getting these beetles, but there aren't enough of them. Both beetles have a high reproductive rate."
Declared a National Historic Landmark in 1964, annual events at the station's sites include a spring open house and Plant Science Day in August.