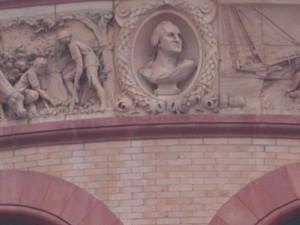 Brokerage firm Benjamin F. Edwards & Company of Missouri added 10 veteran financial professionals at a new location in Danbury, Conn.. The new office is the second in the state for the St. Louis-based firm, its first is located in Hamden.
Arnold Rozany, a financial services veteran with more than 30 years of financial services experience, will lead the new office as a senior vice president, investments and branch manager. He spent the majority of his career at A.G. Edwards, which was acquired in 2007 by Wachovia Securities (now Wells Fargo Advisors).
"Benjamin F. Edwards & Co. is a special firm that brings together the breadth of products and services that our clients need, while also offering a commitment to put our clients' interests first in a corporate culture characterized by mutual trust, integrity, and treating others the way we want to be treated," said Rozany. "All of us look forward to serving our clients in this client-friendly environment and continue to be impressed by the company's track record of growth over the past year."
Also transferring with Rozany to the new Danbury location are the following financial consultants from Wells Fargo Advisors: Anthony Falcone and Robert Schenck both sign on as vice presidents, investments. Also, Terry Rodrigues, an associate vice president, investments, and Christopher Kachur, AAMS, a financial consultant. The team has a combined total of 40 years of brokerage experience. In addition, Kachur earned his accredited asset management specialist designation from the College for Financial Planning.
Several financial associates are also making the move to provide support to the financial consultants and their clients. They include Joanne Eppolito, who joins the firm as a senior registered financial associate.
"When we began opening branches a year ago, we pledged to build locations around talented individuals who had the leadership qualities and professional experience necessary to not only build a branch and lead it, but to also deliver on our commitment to provide our clients with the advice they deserve and the financial tools and solutions they need to help them reach their financial goals and objectives," said Benjamin "Tad" Edwards IV, the company's chairman, chief executive officer, and president.

Benjamin F. Edwards & Co. is headquartered in St. Louis, Mo. In addition to its Danbury and Hamden branch locations in Connecticut, the company has branch offices in St. Louis and Springfield, Mo.; White Plains, N.Y.; Atlanta, Ga.; Bluefield, Va.; Madison, Wis.; and Peoria, Springfield, Decatur and Wheaton, Ill. A subsidiary of Benjamin Edwards, Inc., Benjamin F. Edwards & Co. is a full-service brokerage and a registered investment adviser, which offers a wide array of financial products and advisory services to its clients and financial consultants.